Overview
MadSoft Professional has sales and purchase module integrated with accounting to assist businesses to manage GST reporting and financial without hassle. Accounting dashboard provide visibility of financial health while Sales Dashboard assist to manage sales KPI through detailed analysis of sales performance, cycle length and customers' purchasing pattern.
MadSoft Business is an integrated inventory and accounting solutions that enable real-time updates of stock levels and financial information upon order confirmation. It provides complete visibility of financial health, cashflow status, sales KPI, Inventory and delivery status for better planning and forecast.
Benefits of Choosing Madsoft
Efficiency
Increase work efficiency and higher accuracy with automated features while lowering the risk of human errors.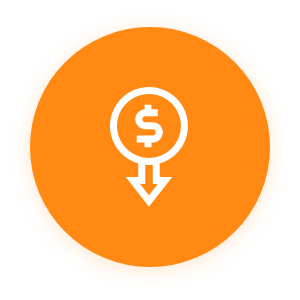 Low Cost
Instant view of which supplier is supplying the lowest price of the same stock item.
Convenience
Hassle-free with easy to use interface and set your favourite entries and reports.

Fast
Increase staff productivity with seamless order processing.
Features
MadSoft Business (Starter Plan)
Quotation, Sales Order, DO and Sales Invoice
InvoiceNow & Bill Locking
Purchase Requisition & PO & GRN
Multi level Pricing Control
Customer buying & payment historical trends
Project & Job Maintenance
Payment Voucher with MadSoft SwiftPay
Bank Reconciliation
GST Filing (IAF)
Financial Reports & Consolidation Reports
Budget Maintenance
Multi-currency
Track item price by suppliers
Inventory Management
Tracking of item delivery status
Multi Locations and Bins
RFID Integration
Accounting & Sales Dashboard
Inventory Dashboard
Sales Forecast & Inventory Forecast
MadSoft Professional (Lite Plan)
Quotation, Sales Order, DO and Sales Invoice
InvoiceNow & Bill Locking
Purchase Requisition & PO & GRN
Multi level Pricing Control
Customer buying & payment historical trends
Project & Job Maintenance
Payment Voucher with MadSoft SwiftPay
Bank Reconciliation
GST Filing (IAF)
Financial Reports & Consolidation Reports
Budget Maintenance
Multi-currency
Accounting & Sales Dashboard
Sales forecast
MadSoft Business (Lite Plan)
Quotation, Sales Order, DO and Sales Invoice
InvoiceNow & Bill Locking
Purchase Requisition & PO & GRN
Multi level Pricing Control
Customer buying & payment historical trends
Project & Job Maintenance
Payment Voucher with MadSoft SwiftPay
Bank Reconciliation
GST Filing (IAF)
Financial Reports & Consolidation Reports
Budget Maintenance
Multi-currency
Track item price by suppliers
Inventory Management
Tracking of item delivery status
Multi Locations and Bins
RFID Integration
Accounting & Sales Dashboard
Inventory Dashboard
Sales Forecast & Inventory Forecast